What is a Nest Aware Camera?
Google released a few new Nest cameras this year: a wired, indoor-only model; a wireless indoor/outdoor model; a doorbell; and a camera with a floodlight. We've reviewed them all, and in each review, we were annoyed by Nest hardware's reliance on a paid subscription to a service called Nest Aware. So what exactly is Nest Aware, and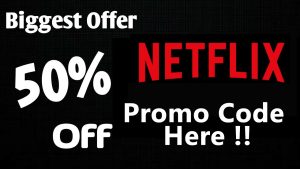 Do you really need it to use a Nest camera?
Nest Aware is a suite of add-on features for Nest-branded cameras and speakers. A subscription comes with a number of benefits, including:
Thirty-day event clip storage. With Nest Aware, recordings of events — such as people or animals seen in areas you've designated — are saved online and available to watch or download for 30 days. Without Nest Aware, these clips are stored for three hours.
Support for Google's familiar faces feature. This year's Nest cameras are able to distinguish between different faces and learn over time who is typically around to better tailor notifications. Despite this being a hardware-level feature, it's only unlocked with a subscription.
Alerts for the sound of a smoke detector or carbon monoxide alarm. Both your Nest cameras and your Google-branded smart speakers can let you know if they hear a smoke detector or carbon monoxide alarm go off — as long as you pay for Nest Aware.
There's also Nest Aware Plus, which offers double the clip storage duration at 60 days, plus the ability to review everything your wired cameras (except the new Nest Doorbell, for some reason) have seen and heard for the past 24 hours. Nest cameras can't continuously record on battery power, so a wired connection is required for that feature.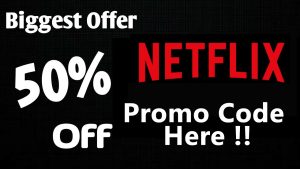 What is the Nest Aware Subscription Cost Per Month?
Nest Aware costs $6 per month, or $60 per year if you bill it all at once. Nest Aware Plus costs $12 a month or $120 annually. The pricing model used to be more complicated, but currently, on either tier, a single subscription covers all your cameras and speakers.
So, do I need it?
Technically, no — there's nothing stopping you from buying a Nest camera and never paying another cent to use it. Just be aware that the Nest security experience is extremely limited without a subscription. Paywalling features like facial recognition is irritating, but the three-hour window you have to review and download event clips means that if you're not awake and paying attention to your phone when your camera sees something, you may very well never know about it.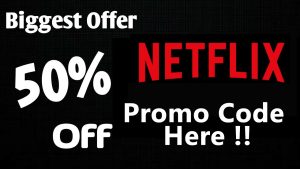 If all you expect out of a security system is the ability to remotely monitor your home in real-time, Nest Aware's video storage features might not be particularly valuable to you; you can probably safely skip the subscription. Otherwise, you'll want to pony up — or make sure you're never away from your phone for more than three hours at a time.




Google is introducing updates to the Nest camera line with a new version of the Google Nest Doorbell and several new versions of the Google home Nest aware Cam. The company is also toning down the Nest Cam's restrictive business model, which previously has all but required paying a monthly subscription fee to get a useful camera.
We'll get to the new models in a minute, but the biggest news is that Google is making the cameras more useful without a monthly subscription. Previously, the core camera features like recording video were locked behind a $6-$12 monthly subscription plan called "Google Nest Aware subscribe," but the new cameras can now record local video. You only get three hours' worth of "events" (motion detection, as opposed to 24/7 video), but it's a start. Google has also moved activity zones and some image recognition features from the cloud-based pay-per-month service to on-device processing, so they work without a subscription, too.
Nest Aware Camera Subscription Details
If you still want to pay for adding Nest Aware subscription, it comes in two tiers. There's the $6 purchase Nest Aware," which gives you 30 days of "event" video history and facial recognition. The free tier can detect and alert you about people, animals, and vehicles, but the subscription adds facial recognition for "familiar faces" so Nest can tell if a loved one or stranger is at the door and alert you accordingly. The $12-per-month tier is "Nest Aware Plus," which provides 60 days of event video history and 10 days of 24/7 video history if you have a wired (not battery-powered) Google Nest Cam (the doorbell can't record continuous video)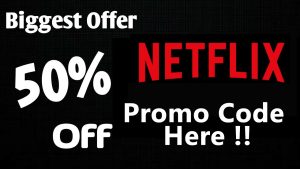 Another big added quality-of-life feature is that the cameras can now work offline. Local storage and on-device processing mean the cameras can function without the Internet; previously, the cloud was the only way they had to process and store video. This addition will help if your Internet is spotty, but it will also be useful when Google's Nest cloud service goes down, which happens fairly frequently.
Nest Aware Camera Hardware
Let's talk hardware. Unveiled today, with a ship date of August 24, are the "Google Nest Cam (battery)" and the "Nest Doorbell (battery)" for $179 each. Both Wi-Fi-only cameras (up to 802.11n) have IP54 water resistance for outdoor use, speakers and microphones for voice communications, and motion sensors. The Nest Cam features a 1/2.8-inch, 2MP sensor for 1080p and 30 fps video output, while the doorbell has a 1/3 inch, 1.3 MP sensor, good for 960p video.
Nest Aware Camera Battery
You might notice that "battery" designation after the name of each product: Nest cameras have on-board 6000 mAh batteries now, allowing the devices to work during a power outage. If you don't want to do any installation work, the cameras can run entirely on batteries. Battery-powered operation is actually the default experience, and Google touts an easy, "Wire-free installation." How long the battery lasts will depend on how many motion events happen per month, with Google predicting anywhere from 1.5 months to seven months of battery life, depending on traffic. After that point, you'll have to pull the thing off the wall (the magnetic mounting system makes this very easy) and plug it in to recharge it.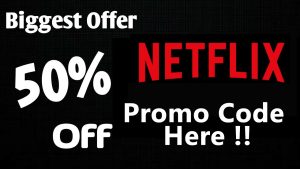 Alternatively, you could save yourself a lifetime of recharging and just install a power wire. Included in the box is a 1 m (3.3 ft) "charging cable" that uses a proprietary pogo-pin connection, but for permanent outdoor installation, Google wants you to buy the 5 m Nest Cam Weatherproof Cable for $34.99. The Doorbell can recharge itself via your doorbell wire, which is also required if you want it to ring a traditional doorbell chime.
#nest aware 30 day trial,