Possibly we are little far from being introduced physically with the new flagship LG phone, LG G6. The tech specialists think of it a great back with the latest flagship, especially after an interesting experiment of G5 which failed spectacularly in making the difference from others. After releasing G5, LG authority comprehended the problem of an upgradeable modular phone and that is why LG had no other way, but a huge loss of about $400 million in Q3 2016  and a lion's share of the market.  Now it is the time to turn around with the simple and straight worthy designed but a gorgeous slim-bezel LG G6.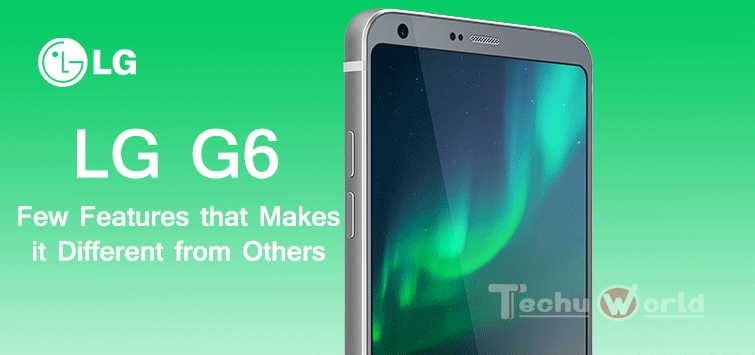 It is the time to start with the stampede of high-end Android devices and that is why LG wrapped off its latest flagship, the G6 smartphone at Mobile World Congress 2017 in Barcelona, Spain. As  LG always looks for the difference, so being different LG6 is going to stand out from the crowd.
No need to say it will confirm you the current market trends with only one model including in 32 gigabytes of internal storage and using optional microSD memory cards it is expandable up to 2 terabytes. The LG G6 proves its forward-thinking by giving a 5.7-inch screen with a unique 18:9 aspect ratio that ensures more space to view details of emails along with all other benefits of Big-screen. A display with a resolution of 2880×1440, or 560 pixels per inch, certified for   HDR 10 and Dolby Vision also enhances its benefits.  LG built the outer frame and the display rounded to give makes the screen more durability against corner impacts. A sturdy metal framed body covered front and back by Gorilla Glass 5 increases its protection from serious harm up to eighty percent even if is dropped down from a one-meter height. Like Samsung's Galaxy S7, G6 maintains the IP68 manufacturing standard that is enough to handle immersion in water for up to half an hour. The LG6 itself can resist damage from drops, dust.
There is a rumor LG being armed with the Snapdragon 821 processor, 4GB of LPDDR4 RAM and an Adreno 530 GPU is going to compete with OnePlus 3T and Pixel XL from Google. Although Snapdragon 835 is not used to power the G6, there is no question about its performance as it can handle everything, you throw upon it.
G6 is fit with two cameras on its back like the previous G5, using one you can take most shots and you can use the other for wide-angle shots. LG also added the sensor of both cameras 13 pixels of resolution that prevents video jerking while turning from main into wide-angle cameras. Group selfies are easier now with the front-facing "selfie" camera that can shoot up to 100 degrees wide.  LG leverages its wider screen by enriching its camera app with some nifty tricks, such as Guide Shot, Food Filter.
The most surprising fact is that Dolby Vision and HDR10 are known as the most competing High Dynamic Range (HDR) technologies, but both two technologies you are going to get in G6. Besides all of these extraordinary features, we must keep in mind that LG improved its battery capacity to 3300mAh with an extra support for Qualcomm's Quick Charge 3.0 that maintains a rapid charging standard. LG claims that charger included in the LG G6 has the ability to give any half dead battery a full charge within 2 hours. Not only that, both Qi and PMA wireless charging options are enabled here.
Nothing is found about LG6's price but no doubt LG6 itself is going to touch the top position in the market.  According to LG executive, the carriers will proclaim the pricing and availability of G6. So, it is our turn to wait for the carrier's announcement.