Affiliate marketing is one of the fastest growing marketing networks on the internet in today's world. I will write this article concentrating on the basic tips for succeeding in Affiliate Marketing. And I think it will help the starters more.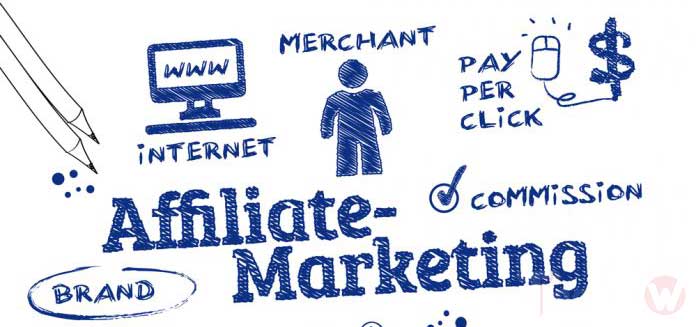 The commencing journey will be full of rough patches if you do not have any idea about how to start and where to start. And it is just not passing time, it is a goal. There are certain things, which will gain you success in no time, and also some things which will bring you down before you know it. This article might help the beginners to go the right way.
The DOs of affiliate marketing
The first and foremost thing to be considered is to endorse or promote quality products which you think you will not hesitate to purchase yourself. If you love the product, then you will have all the more reasons to promote it. And you will concentrate on the positive sides of the products which might attract customers as well. Your expressions will be more real when promoting it.
After that, you will have to be aware of the tools and tips of specific affiliate pages. Because more information makes a buyer more convinced. The strongest and most attractive keywords or images should be accessed by you.
You will have to do a regular check on your products and be up to dates with any single kinds of changes or additions or removals so that you won't have to face any problems in terms of committing to your buyer.
Research more on promotional techniques. Read books, browse, watch videos, and talk to experts, because knowing more will never let you down. And the more passionate you get about your job, the better.
Be flexible with your techniques. There are lots of different people on the internet. If you are to convince one into buying your product, be sure they feel comfortable listening to you. Stay flexible and confident. They may trick you into asking or pointing to difficult points, but if you are flexible, these will not bring you down anyway.
Be as organized as you can, and keep all your records and affiliate links in a folder or a website of your own, or on your computer or an account. Making yourself Organized is the key to success. You will never feel worried if you are always organized.
DONTs of affiliate marketing
Another thing not to overlook is to choosing a modest and proper name for your account. By modest, I mean non-offensive. People of this generation are careless about others opinions. But this actually matters if you want to create a sophisticated representation of yourself.
Always try and stay in the neutral phase when talking about controversies. Actually, try to avoid gently stuff that is debatable. Do not offend your customers as this will be a very bad reputation for you, also a bad motivation. Also, do not offer gift cards or cash equivalents when offering bonuses.
I hope these will make your journey in affiliate marketing easier and make you more prepared and confident.