With the ever rushing pace of technology; our world and in general our relationships and societies are also being based on technological influences. Nowadays, friends do not connect in real life anymore. Rather they look each other up at the social media and other places on the internet and socialize there. In the past times, people used to meet and greet and play games with each other. Because of increased use of social media and multiplayer android games; those are just histories now.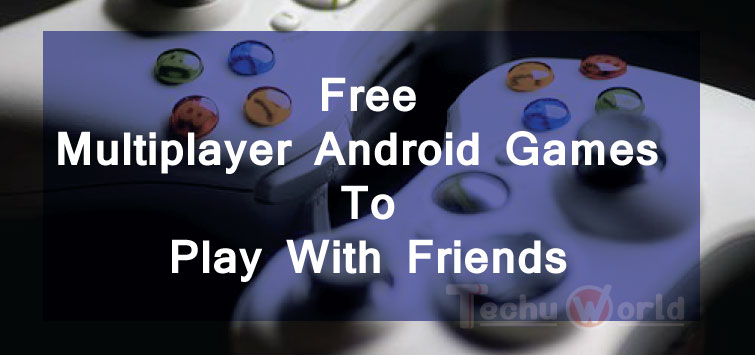 Nowadays, people play games on the internet and takes facilities of the socializing options there. Which is the reason why the Android games are getting more and more popular each day? Everyone has a smartphone now, and everyone tries to make the best use of the smart features, among which the multiplayer android games are one of the most entertaining features. The play store has numerous games like this. But not all of them are popular and free. This actually depends on the taste and choice of people. But there are, nevertheless, some multiplayer games which have gained so much popularity all over the world, that every Android phone has installed them. In this article, free games like those will be highlighted and talked about.
List Of Few Multiplayer Android Games
All these Multiplayer Android Games In Brief
Clash of Clans is one of the most popular and most played games in town! You can form a clan with your friends in this game and training games to play with friends and family together and maintaining a clan will help the qualities of a qualified leader.
This is another multiplayer war game getting very popular day by day among youngsters. The graphics are very funny and light. One can easily get addicted to this game if they are fond of guns and wars and fights. It is not a very rare scene of a gang of friends sitting together and playing this game with everyone. It is a multiplayer game and can be played as many characters you want. Friends can fight one another using their own army and pass an entire evening with this game.
This is a free multiplayer game with in-app purchases. It has been proving very interesting with this generation of speed. The theme of this game is classic and arcade racing in which you will have to compete against other racers to get to the end. But you can also bring your friends and make a race of 12 opponents and arrange a race. This game is very entertaining and enjoyable.
  MODERN COMBAT 5: BLACKOUT:
This may be the most famous FPS multiplayer android games. This game is free and anyone can understand the rules. It has 6 different characters and you will have to defeat the opponent team. You can play this game with your friends and you can even chat in an interesting way.
In this game, you can make a character according to your wish, then customize the character and then make him play. The will be enjoyable to them who loves fighting or boxing. You can play this multiplayer game with your friends and battle against one another. By playing you can even unlock the character of Rocky Balboa. Overall this game is very friendly and enjoyable.
Conclusion
These were brief descriptions of top five popular multiplayer android games you will enjoy playing with your friends very much!