If sending a command to your computer is actually the method of your printing then change the method to print your files now. In the event, when you are Google android device user and want to print files such as images, email, or document on your Google android device, can do it easily with the aid of making use of Cloud Print.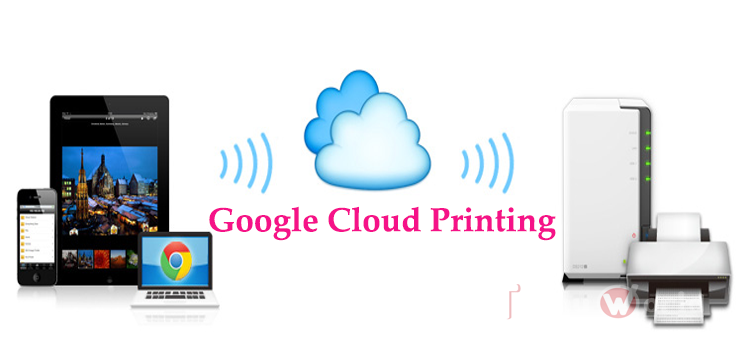 You can print anything from your Android phone or tablet to an ink-jet printer with Google Cloud Print. Older or newer it doesn't matter Google Cloud printing app supports all printers(needs to configure).
Google Cloud Print, a free android software developed by Google that lets you print anything out directly from your Android phone. It supports many printers, but for the best experience, a Cloud Ready printers are advised. These types of printing machines can hook up directly to the net that does not require a computer to work. A complete set of cloud-ready printers can be found on the Google website. Google Cloud Print works not only with Google android – it also works with any device that supports Google Chrome, including iOS and any desktop or laptop.
If your printer machine does not have the cloud capabilities, you can still hook up your classic printer to Google Cloud Print via your computer. For this to work, you require adding your printer to Cloud Printing.
Steps to add Classic Inkjet printer to Google Cloud Print.
Open Google Chrome on your device. In the event, you can download and set up from the required Google Chrome browser from Google Chrome's official page.
Go to settings option from the menu located at the top-right corner of your browser.
Press "Sign in to Chrome" to enter your Google account. You must use the same Gmail account that you are using on your android device otherwise your computer's printer won't be able to synchronize with your android device.
Right now go to 'Show advanced settings' from the Google Cloud Print option simply click 'Manage' button.
Click on "Add printers" button located at Classic printers section.
On the next popup screen, you will see confirmation messages. Select any printer connected to your computer and then click "add printers".
You can see this video tutorial to setup classic printer for cloud printing
Now your printer is synchronized with your Gmail account and can be accessible via Google Cloud Print service. Your device has been configured and it's time to download Google Cloud Print app to print files from your device.
If you are using already a cloud ready printer then the video tutorial below is for you
Most of the android devices available in the market have an android version greater than 4.4 where Google Cloud Print feature already installed on them. Navigate your screen to Settings –> Print. You know well what to do now, yes activate "Cloud Print". If you don't find print option then you can search it via the search box. You can check in case it is installed by starting the Settings software and tapping printing. If it says "No service installed" means that you don't have Google Cloud Print installed on your device. Press the 'Options' menu in the upper right and press "Add Service". It will bring you to the app store and from there install Google Cloud Print service. Make sure that Cloud Print is activated in the print menu in the app's settings. When completed, you are ready to print from your Android device.
Let's print something from Android Device
Open anything from your android mobile or tablet. It could be anything like image, document or pdf file. Now press the "Share via" button (triangle like 3 dots) and select "Print Service". You will be given an option to select the printer. Choose the printer and tap to continue, now near to your printer because it already has started to print
You can print web pages also. Open your Chrome browser and go to your desired page. Now tap to share option from the settings menu located top right of your browser. Select cloud print and continue like before.
To print emails, log in to your Gmail Account from chrome browser. Open an email message and tap on down arrow and then "Print"
That's it you can now print anything from any location using Google Cloud Print Service.
Summary of Cloud Printing service.
Cloud Print is not only for Android devices. Right now that you're set up, you can use any device running Chrome, linked to your Google account and print right to your printer machine at home even when you are at a remote location. Just select your printer in the Printing dialog box from chrome browser.
You can use this cloud printing service on iOS also. Just set up PrintCentral Pro to start out printing images emails and attachments, web pages and text messages from your iOS devices like iPhone or iPad.